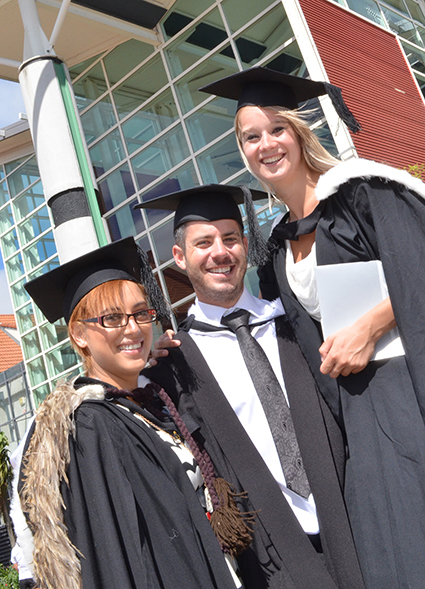 New Zealand offers a world class education: The OECD 2013 Better Life Index rates New Zealand as a "top performing country" for the quality of its education system. All New Zealand universities (that is 100 %) are ranked amongst the Top 500 by QS World University Rankings – this fact is unparalleled in the world.
The three member institutions of Study Applied Sciences NZ are "Institutes of Technology and Polytechnic" delivering applied programmes. They have received the top quality ranking in the sector, "category one", from the NZ Qualification Authority.  Within New Zealand their teaching staff repeatedly ranks very high in the Performance Based Research Fund (PBRF) which evaluates international research excellence.
Every study programme festures a high level of industry placements and industry projects to ensure students are truly work-ready for a career anywhere in the world.
Amongst international educators New Zealand is well known for its engaging teaching methods and quality of teaching. New Zealand lecturers are assessed on their ability to engage, stimulate and support students effectively to achieve their goals. The high quality of teaching is reflected in the student's successes.
Read more about award-winning lecturers in New Zealand: