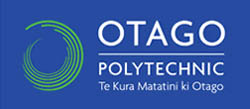 The Otago Polytechnic Institute of Applied Sciences is located in the traditional university town of Dunedin. Among the 7,000 students are about 500 internationals. Dunedin (120,000 inhabitants) is a student town full of music, art, fashion, sports, Victorian architecture and charming beaches.
Dunedin is known for its unique opportunities to see penguins, sea lions, seals and royal albatross in their natural habitat on the nearby Otago Peninsula. The abundant wildlife makes Dunedin one of the most important tourist destinations in New Zealand.
The campus of Otago Polytechnic is located 5 minutes from downtown Dunedin and 15 minutes from surfing beaches like St Clair and St Kilda, for which Dunedin is also famous.
More than 25,000 students live and study in Dunedin and provide an exciting student experience.
The Otago Polytechnic gained top grades in almost all areas of the AUSSE-report 2011, which assessed 40 universities across Australasia. Student satisfaction at Otago Polytechnic ranked particularly high in this report. In New Zealand's Performance Based Research Fund assessment, Otago Polytechnic came 3rd of all universities in the following programmes: BA of Design (Product, Fashion, Communication), MA of Fine Arts / Visual Arts. Otago Polytechnic incorporates the renowned Dunedin Arts School (founded in 1870), making the art and design programmes at Otago Polytechnic of particular interest.
The Otago Polytechnic houses with "Innovation Space" Australasia's leading prototype Development Centre at the crossroads between product design and engineering.
Apart from Design programmes (Fine Art / Fashion / Communications / Product), Otago Polytechnic offers courses in  Nursing, Obstetrics and Occupational therapy (Bachelor and Master), Social Sciences, Engineering, IT, and management with 13 interesting majors, i.e. Sustainability, Tourism and Sport.
The Otago Polytechnic operates two Student Houses (Halls of Residence), offering catered accommodation including all meals, laundry services and computer suite for about 300 NZD per week. Interested students may apply the previous September for a room in February.
The Student Accommodation Rating Scheme of the City Council (STARS, http://www.housingstars.co.nz/) provides users with useful information about the quality of the rental space in Dunedin.
» Experience report by Nathalie Piwowarski, BA Tourism Management (in German)
---
Downloads:
» Application Form Otago Polytechnic
» International Prospectus Otago Polytechnic
---
Contact:
Otago Polytechnic
Campus: Forth Street
Private Bag 1910
Dunedin 9016
Telephone: 0064 3 477 3014
Fax: 0064 3 471 6870
Free in NZ 0800 762 786
Email: international@op.ac.nz
Internet: www.op.ac.nz