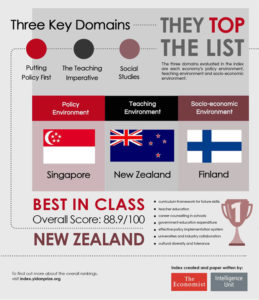 New Zealand has a world-class education system (see study results from The Economist for confirmation) and one of the world's most intriguing and varied landscapes – and our NZ experience with COVID-19 highlighted another fantastic reason to study in New Zealand. Premier Minister Jacinda Ardern, also lovingly called "Cindy" by many Kiwis, amazed the world (see article in the NYT) with her staunch yet highly empathetic leadership steering the small nation of 4.6 million successfully through the worst pandemic the world has ever seen.
Many political leaders and commentators are still stunned that Jacinda Ardern managed to keep all New Zealanders off the street and at home for a full 5 weeks. Watch Larissa's video if you are not aware which drastic measures were imposed during Alert Level 4 "lockdown" in New Zealand. New Zealanders are well known for being extremely freedom-loving.  So how did Jacinda manage to keep them at home you might wonder?  
And this is the astonishing truth: Cindy simply asked them! "Be kind, stay home, wash your hands regularly, New Zealand needs you!" Every day at 1pm Cindy showed up on the TV screens around the country to appeal to Kiwi's "kindness" to keep everybody on task. "Be kind" has become the new buzz word ever since. Leading mobile network providers broadcast it as their status message to all their clients, retail outlets post it on their bill boards. 
For many countries – Hei Norge 😉 – New Zealand has previously been somewhat like a black box. The NZ response to COVID has made the small islands at the end of the world instantly famous. Part of the accolade is attributed to the way NZ dealt with their international students who were studying in New Zealand at the time. Watch Larissa's and Paulina's video about studying in NZ during COVID for more details. New Zealand also made sure that all students that wanted to return safely to their home country, were able to do so. This was a big deal as it meant that lockdown rules did not apply to these students travelling and to the planes that arrived into a New Zealand in lockdown to take them home.